♥ Welcome to Dolly Pink!



blog visitors
currently online

Please follow Dolly Pink's Twitter.


Thanks~!



♥ Dolly Pink's Links


Want to link D.P.?


Affiliates

Pinkly Ever After
Atomic Ami




♥ Archives


Recent Posts
♥ Anime North 2012 Wrap Up [PART 1 - Dolly Pink x Al...
♥ See You Guys at Anime North 2012~!
♥ Future Event -- TO LOLITA's Swap Meet
♥ Atomic Lollipop 2011 [Dolly Pink's Overall APop Ex...
♥ Another New Affiliate~! Atomic Ami
♥ New Affiliate~! Pinkly Ever After
♥ Anime North is NOW OVER~! [PART 2 - Dolly Pink's O...
♥ Anime North is NOW OVER~! [PART 1 - Dolly Pink x P...
♥ 13 More Days Until Anime North and The Launch!
♥ Pictures Speak More Than Words - Japanese Natural ...


Date back by month
♥ March 2011
♥ May 2011
♥ June 2011
♥ September 2011
♥ March 2012
♥ June 2012




♥ Followers


Want to follow us?




♥ Friday, 22 June 2012 @ 05:06
`Anime North 2012 Wrap Up [PART 1 - Dolly Pink x Alice Dear Display]
This Anime North was a blast~! <3

Despite me not being at the crafter's table that often, I thought that both parties did well. Gen had a pastel goth theme while I had more of a sweet lolita thing going on with my accessories. We had both met a lot of wonderful people and I'm very happy that Gen met up with a few contacts for future collaborations! Which I can't wait to see what they come up with but I can tell you now that it's something you don't want to miss. <3 I didn't take much pictures of the accessories... but hopefully the 1 or 2 pictures I do have will be enough to give you glimpse of what was at the table. A lot of people really liked my balloon necklaces and bracelets, but unfortunately I only made a limited number of them. However, I'll make sure to make more for next year - if I get a table again~!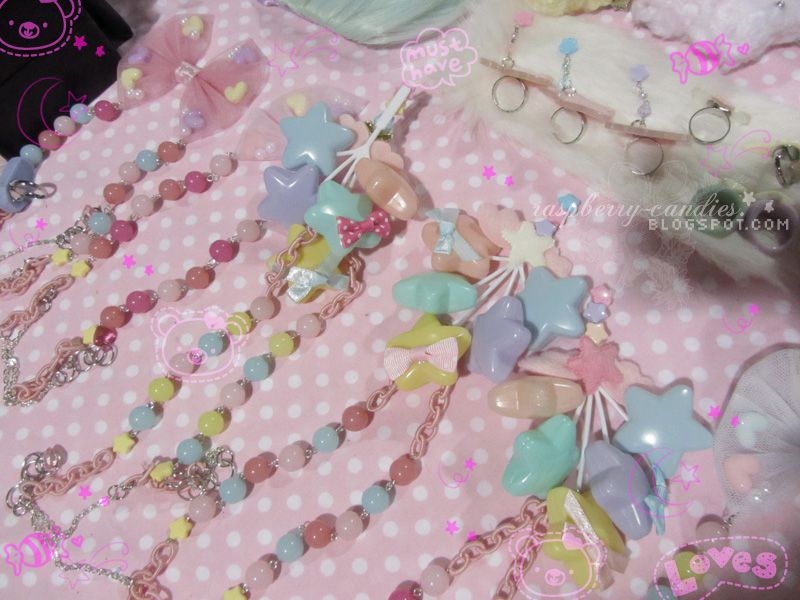 Here are the balloon necklaces I made! Please click on the picture to view the full image.
Again, balloon necklaces and my moko moko stars which I am very proud of!



Now flying back to the beginning of the convention~~~~

On Friday, I came extra early to secure our table spot even though there were a few mix-ups with table assigning. The display took about 30 minutes to set up and Gen did a superb job with making the display. Not to mention weightless so it wouldn't fall like how it did the previous year with our last canopy. The colors went well together and it coincided with each of our themes --- pink and sweet & pastel and goth. As for the pink polka dot table sheet, I used my duvet cover because I couldn't find any similar fabric in Toronto. Lots of pictures were taken of the display and compliments flew in from everybody <3


Thank you to everyone that enjoyed Gen's hard work --- the display. She had worked really hard on it and I'm thankful for sharing the table with her.

Thank you Gen Ishihara for preparing the whole table. You did an amazing job and I'm very thankful for your hard work. <3 <3 <3 Also, I apologize for not being there 100% of the time so I couldn't help you much but I wanted to relax at Anime North this year.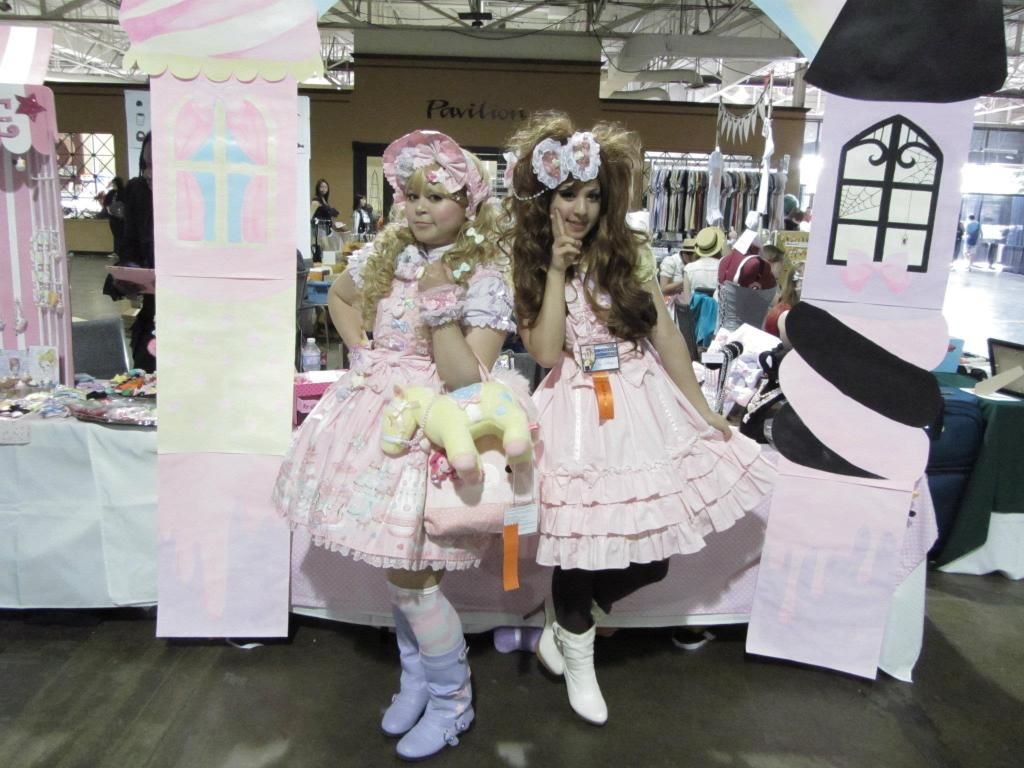 A photo of me and Gen! <3 I thought she looked very pretty in her hime coord.



I can't really comment too much about the table because I was hardly there. I was really tired on Saturday from selling at 3:30pm til closing. I had lost my voice a little, so it was somewhat stressful working at the table and trying to talk with everyone that came by. Clara [a friend that was seated beside me] was soo nice that she bought me a drink to lighten my spirits up and right after my boyfriend came by with food~! <3

As for Sunday, I wasn't there at all because I wanted to make sure I was available to model for the Lolita & Gal Fashion show; which I missed out on last year. Before I attended the show, I also had to do my last minute shopping at the dealer's room and make time to visit one of Dolly Pink's affiliate --- Pinkly Ever After in which I ended up purchasing a few of their products for myself.






A picture of Fruity-d-Dienamite and me with Gen's display in the back!



Overall, on the subject of the whole crafter's corner, I thought that the positioning of the whole corner wasn't that great. Sure there were groups of people walking here and there, but most of the people didn't know what the corner was for. Most people thought it was a bunch of tables promoting events or advertising. Hopefully they will position us better for the next Anime North in 2013 like how they did for the previous years because when people by to the dealer's room, they would see the crafters' corner.

And now for the thank you's~!

I'd like to thank Gen, again, for creating an amazing display --- without it, the table would have looked soo plain. Hector, for allowing Dolly Pink to participate in this event for the second year, and lastly everyone that came by supporting Dolly Pink. I am going to use all the funds I had made to help Kumi with her surgery. She has to get some of her teeth removed because it causes her a lot of pain but now I have enough funds to do so. Thank you so much everyone for helping and this means the whole world to me as I love her very much. <3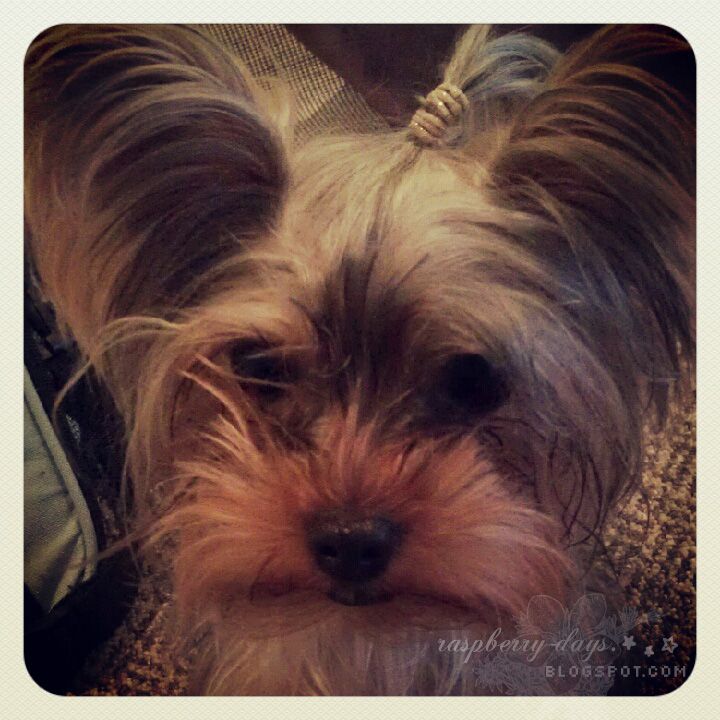 Picture of Kumi via Instagram~!



Love,
Aya - Dolly Pink

Please remember to leave a comment in the 'COMMENT' link in the top menu bar if you liked this post~ Thank you.

Labels: Affiliate, Anime North, Business, Crafting, Dear Alice